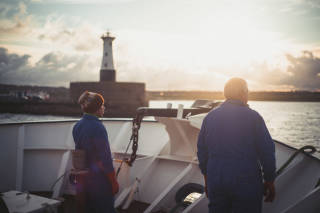 ABOUT
Professional photographer based in Scotland specialising in environmental portraiture and documentary photography
"Hi, I'm Calum - a photographer based in the Shetland Islands, Scotland. I have a passion for photographing a wide range of subjects including travel & the outdoors but I'm most interested in photographing industry and people in their working environment.

As well as creating my own documentary work on different subjects I also enjoy creating imagery for businesses and individuals requiring photography, so get in touch if you have a project in mind"
Calum Toogood Photography also offers professional services to clients requiring various forms of photography. On offer is a style of imagery that is honest and visually striking.

Industrial/Workplace Photography
Product Photography
Environmental Portraiture
Food Photography
Landscape & Outdoor Photography
Travel Photography

Currently unavailable for commissions/assignments.